When a driver reaches the apex of stock car racing – that's NASCAR – they reach there on merit. And just like any other elite sport, NASCAR rewards its top talents with big bucks. Kyle Larson is one of those earning millions.
ADVERTISEMENT
Article continues below this ad
The region around Mooresville, North Carolina, has been the biggest benefactor of these big payouts to NASCAR drivers. Josh Tucker, a real estate agent in the area, divulged his experiences of dealing with NASCAR drivers.
ADVERTISEMENT
Article continues below this ad
Mr. Tucker explained how "It seems like a lot of people I either represent on the buy side or the sell side end up having some connection down the line to NASCAR." The boom is largely a result of the phenomenal growth the sport has seen over the years.
As the 1990s and 2000s saw large amounts of cash flowing into NASCAR through sponsorship and TV money, disposable incomes with drivers became larger and larger.
He further added, "Just like they love fast cars, they also love fast boats," signifying the increasing demand by drivers for mansions with deep-water docks for their yachts and more garage space for their cars. That specific aspect has even been a cause for concern, as regulations around the lake restrict the construction of docks after a certain limit.
"If a home already has a dock that's grandfathered in, you likely wouldn't be able to replicate that dock today. So a lot of buyers are looking for these older homes that have bigger docks that stick out further into the water," Mr. Tucker explained.
In recent years as NASCAR experienced a slump in viewership, Mr. Atkins, mayor of the town, opined that the sport had lost touch with its fans as it grew so big, so fast. But there have been no slumps for Mr. Tucker who said, "They're still making enough money to buy very nice houses."
Kyle Larson continues his party with a new investment
Ever since Kyle Larson made the switch to Hendrick Motorsports, his life and career have made an about-turn. The 2021 Cup Series champion topped his record-scoring season with another Championship 4 entry in 2022.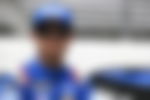 All those excellent performances have also been highly rewarding monetarily. That is clear from the spending spree the 30-year-old has been on. His most recent real estate investment is clear evidence of it.
ADVERTISEMENT
Article continues below this ad
Larson recently invested in a lavish $5.6 million luxury mansion in Scottsdale, Arizona. The 6,500 square foot mansion has 4 bedrooms and 5 (and a half) bathrooms. It is replete with a bar, a full-marble kitchen island, two fireplaces (with one being see-through), and a fountain.
He signed a 3-year extension with Hendrick Motorsports. The Californian is set to continue to rake in the bucks until 2026, at the least. 
ADVERTISEMENT
Article continues below this ad
Watch This Story: Joey Logano Takes Brutal Dig at NASCAR For Kurt Busch Snub – "Especially when he got hurt…" 
Larson missed out on taking a second Cup Series home this year. But he is surely a strong contender for 2023.